Electrical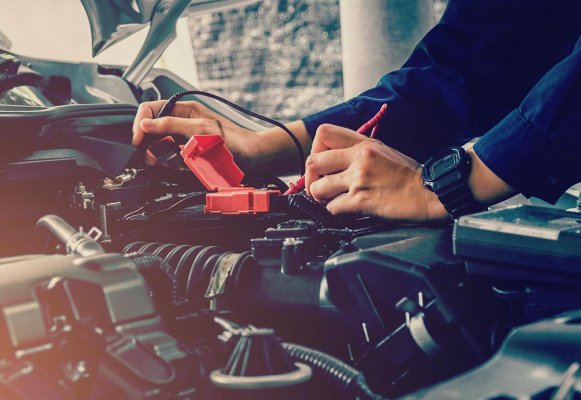 The electrical system in your vehicle can be likened to the nervous system in your body. Sensors generate impulses that are transmitted, processed, and then sent to other areas to display information, activate sensors or mechanical devices, or provide power for various operations.
Electrical systems
In the early days of automobiles, the electrical system served only the basic function of engine operation. As time went on, lighting systems were added, and more advanced vehicles incorporated electrical starting systems.
Complexity of modern electrical systems
Today, vehicle electrical systems have become highly intricate and interconnected with every other system. Multiple computers, diverse display systems, interior and exterior lighting, engine and transmission management, and even electronic steering control are all dependent on a properly functioning electrical system. Therefore, it is crucial to ensure that your vehicle's electrical system is always in perfect working condition.
Key electrical components
The range of electrical components is extensive, but some of the major ones include the battery, battery cables, alternator, voltage regulator, ECM or PCM, CCM, climate control, anti-lock brake controller, airbag computer and actuators, entertainment systems, GPS, OnStar, switches, sensors, window actuators, and wiring.
Restoring power to your vehicle
If you encounter issues with any of the systems in your vehicle, don't feel powerless. Give us a call, and we will schedule an appointment for a comprehensive electrical diagnosis of the problematic area. Our aim is to repair your system and get you back on the road as quickly as possible. Your complete satisfaction is our ultimate goal—we are wired that way!
Your feedback is important
I value your feedback, so please don't hesitate to contact me at (630) 904-4115 if you have any questions or if any part of your service experience falls short of your expectations. Whether you need to schedule an appointment or provide feedback on your experience, it is my responsibility to ensure that you receive the best service and vehicle care possible.
At SPARKS Complete Car Care, your trusted automotive care center in Naperville, IL, we only use high-quality replacement parts. Give us a call, and let us help you maintain a safe and cost-effective journey on the road. We proudly serve Naperville and the surrounding areas.