Timing Belt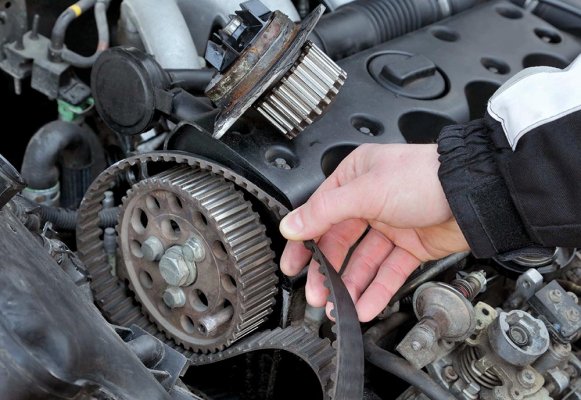 A timing belt plays a crucial role in your engine's valvetrain, transmitting instructions from the crankshaft and pistons to control the intake and exhaust valves. It ensures the proper amount of gases in the cylinder for each engine stroke. In certain engine designs, the timing belt also drives an internal water pump. The correct functioning of this belt is essential for optimal engine operation, as a broken timing chain or belt can lead to cooling failure or even severe engine damage.
Preventing potential engine failure
If your high-mileage vehicle is experiencing power loss or frequent overheating, it's possible that your timing belt is approaching the end of its service life. Visit us for a diagnostic to prevent potential engine failure.
At SPARKS Complete Car Care, we strive to be your top choice for auto and truck maintenance and repair services. Our friendly staff and skilled technicians are dedicated to meeting and exceeding your car service expectations. We understand the importance of trusting your vehicle to safely transport you and your family, and we assure you that we'll treat your vehicle with the same care as if it were our own.
Using only the highest quality replacement parts, we take pride in our work because we recognize that our reputation is crucial to our success. We value your feedback, so please let us know how we're doing! Don't hesitate to call or visit us anytime to share your thoughts on the services we've provided. Although you may initially come to us as a new customer, we hope you'll leave satisfied and eager to recommend us to your friends!
At SPARKS Complete Car Care, your trusted automotive care center in Naperville, IL, we exclusively install quality replacement parts. Give us a call, and let us help you stay safely on the road while prioritizing your budget. We proudly serve Naperville and the surrounding areas.